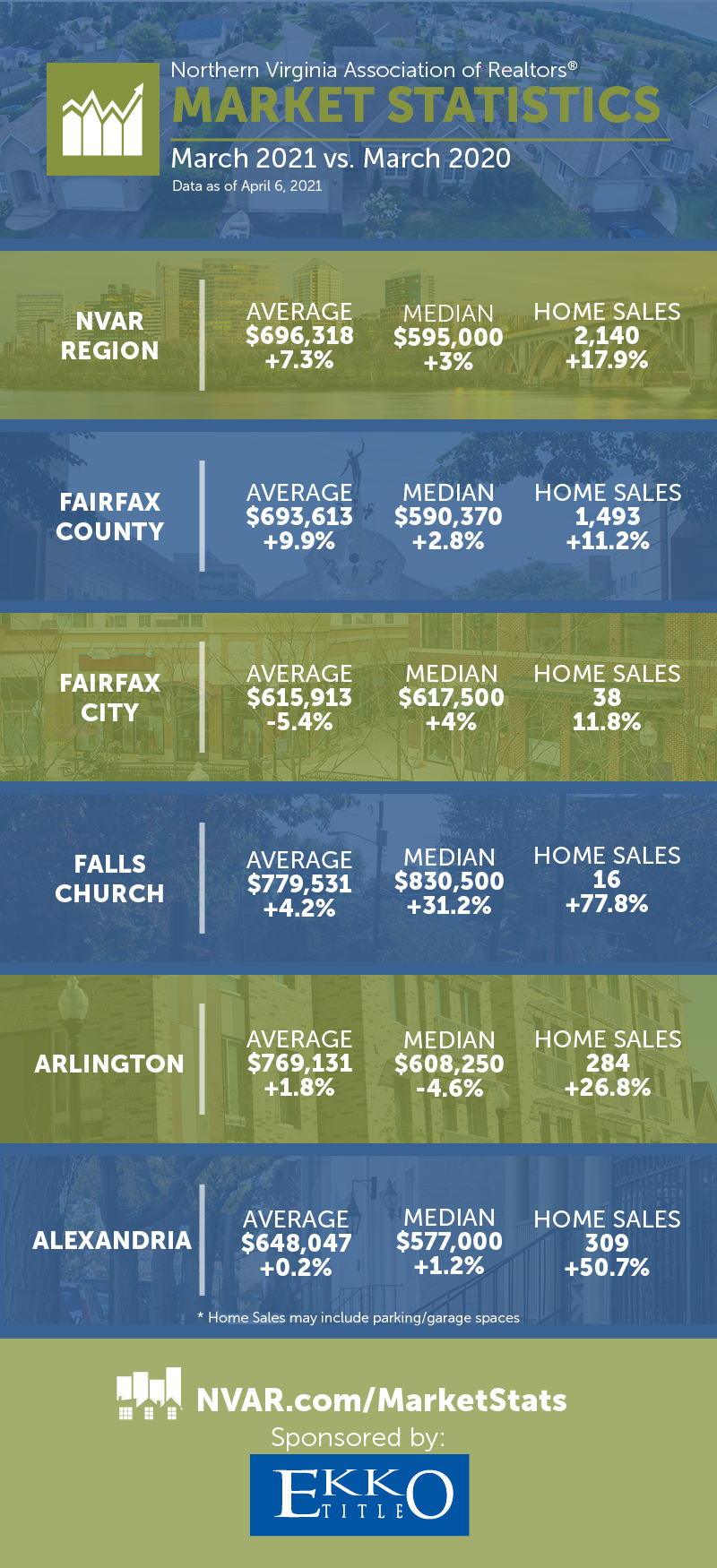 The Northern Virginia Association of Realtors reports on local data for several counties and cities in our area.
All four counties are seeing an increase in the median sales price when you compare March 2020 to March 2021.
We continue to see the low inventory and a strong demand for homes in our real estate market. The strong demand for housing
has also led to higher prices for homes. The report predicts the strong demand for homes is also likely to remain for sometime.
The report notes that, the impact of the pandemic, the shape of our post-pandemic economic recovery, and long-term effects of work-from-home conditions will shape residential real estate markets for the next couple of years.