Curious to know what 2020 will bring for real estate; Here are the current trends.
Longest expansion-GDP
Consumer confidence remains high
Unemployment rate of 3.7% for the US
Low rental vacancy-35 year low
Homeowner vacancy-40 year low
high home prices
Source: Lawrence Yu, chief Economist with NAR
Coming closer to our region DC,SMD and NOVA.
In 2018, the D.C. regional economy added about 30,000 jobs – significantly slower than the previous year but still decent job growth-George Mason University Center for Regional Analysis.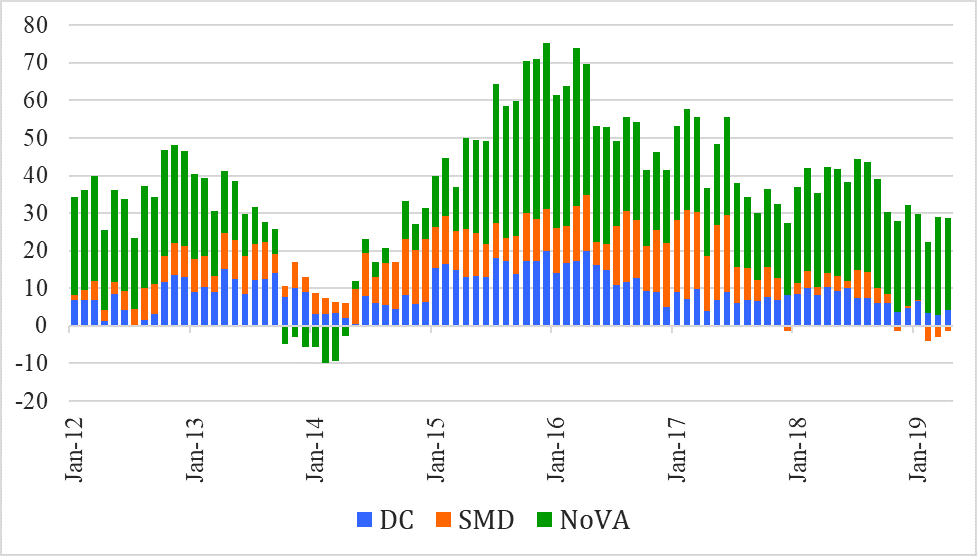 Northern VA