Buying a house is not as complicated as you might think. Home ownership can be a smart long term move but remember to plan for it. The first step towards successfully buying a home is mastering your personal finances.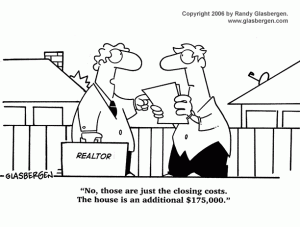 A. Get familiar with what I call the MONEY PLAY.
Estimate how much money you need for a house down payment (3-20% of the sales price).
Know your credit score and decide if you need to improve it.
How much do you think you can afford to pay monthly towards the mortgage?
Your monthly mortgage should be around 40% or less of your monthly earnings.
B. MONEY PLAY 2.
Meet with a lender ASAP.
Meeting the lender will help you know your strengths and weaknesses. You will learn about your credit worthiness and decide HOW MUCH HOUSE YOU CAN AFFORD.
Get pre-approved.
C. MONEY PLAY 3 -EXPENSES.
In addition to a down payment, there will be a lots of expenses.
Inspections on the home. (home inspection and radon test can be $400-600, depending on the size of the home)
Earnest Money Deposit(1-3% of sale price-given to the seller when you make an offer)
Closing costs: for property taxes, documents preparation,insurance,moving costs and more.(2-4% of the sale price)
Make a spreadsheet and itemize all expenses involved in buying your home. The spreadsheet will help you estimate of how much additional cash you need to close.
D. HOUSE MATTERS.
Decide on the location and size of the home.
Focus on your lifestyle and what fits into your family lifestyle.
Focus on schools, your commute, and less on all home buying Hoo-Haa.
E. INSPECTIONS.
Get a reputable Inspector.
Estimate replacement costs for large items; roofs, HVAC or any costly item you identify on inspection.
Remember most houses have lots of minor repair issues.
Decide on repair issues to walk away from; such foundation issue.
F. MONEY PLAY 4.
Build a reserve fund; the older the home the more expenses you will have.
THINGS TO KEEP IN YOUR HEAD;
There is no perfect house, but you will find the right house for you or your family.
You do not need to see 100 plus homes before you buy.
Buying a home can be an emotional process, its ok to get emotional but remember to take a step back and review if you are making decisions for the right reasons.
Always think long term.
If you are looking for a realtor to work with contact me at 240-687-1788(ikanyeng456@gmail.com)