If you are new to the Washington DC metro area, you are probably wondering what areas you should consider to live in. I know there are many good choices in the Washington DC Metro area, but I will give you one must-have town/city to put in your list: RESTON, VIRGINIA.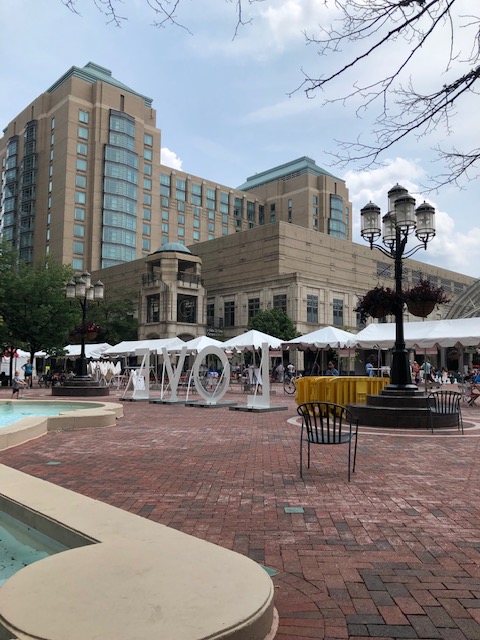 HERE ARE MY 10 BEST REASONS TO CONSIDER MOVING TO RESTON, VA.
EDUCATION
1. Reston is a city within Fairfax county. Fairfax county has a highly rated public school system.
TRANSPORTATION
2.
Reston has a good public bus system that connects the city to the Metro rail.
Metro rail is available to get to Washington DC and is still been expanded further into the nearby Airport.
Dulles International airport less that 6 miles from the Reston Town Center.
JOB MARKET
3. Reston is within Fairfax county, currently the county has Unemployment rate less that 3%
HEALTH OPTIONS
4. Reston has a number of hospitals and lots of doctors servicing the area. Interesting tidbit(Reston hospital has a average wait time of less than 10 minute wait for their Emergency room)
5. If you are an active type; there is a large offering of gyms around the area; from YMCA to very specialized gyms serving a special clientele.
6. Hiking and Biking trails- a vast network of bike and walking trails going through the city. The city now offers bike rentals.
THE GREAT OUTDOORS
7. Lots of parks nearby, one such park nearby is the Great Falls Park, with hiking trails and bird watching. Wolf trap national park for performing arts is another one, and Lake Fairfax Park.
8. Swimming and tennis facilities- Reston VA offers swimming pools and tennis facilities through the Home association. Most residents in the area have access to these amenities.
EXPERIENCE
9. Great food scene-lots of restaurants concentrated around Reston town center and other shopping outlets. My favorites; Clyde's, Founding Farmers, Cafesano, Jacksons Mighty fine Foods, Mon Ami Gabi, Not Your Average Joe's, and BarTaco.
DIVERSITY
10. Diversity. Reston, VA is home to a population of 60.4k people, from which 89.8% are citizens. As of 2017, 24.4% of Reston, VA residents were born outside of the country. The most common foreign languages spoken in Reston, VA are Spanish, Arabic, and Chinese.
Show Reston some love and live your best life!!!
If you are looking to move to Reston VA you can contact me at ikanyeng456@gmail.com and you will receive a list of homes for rent or for sale.