ARE YOU LOOKING TO MOVE TO RESTON, VIRGINIA?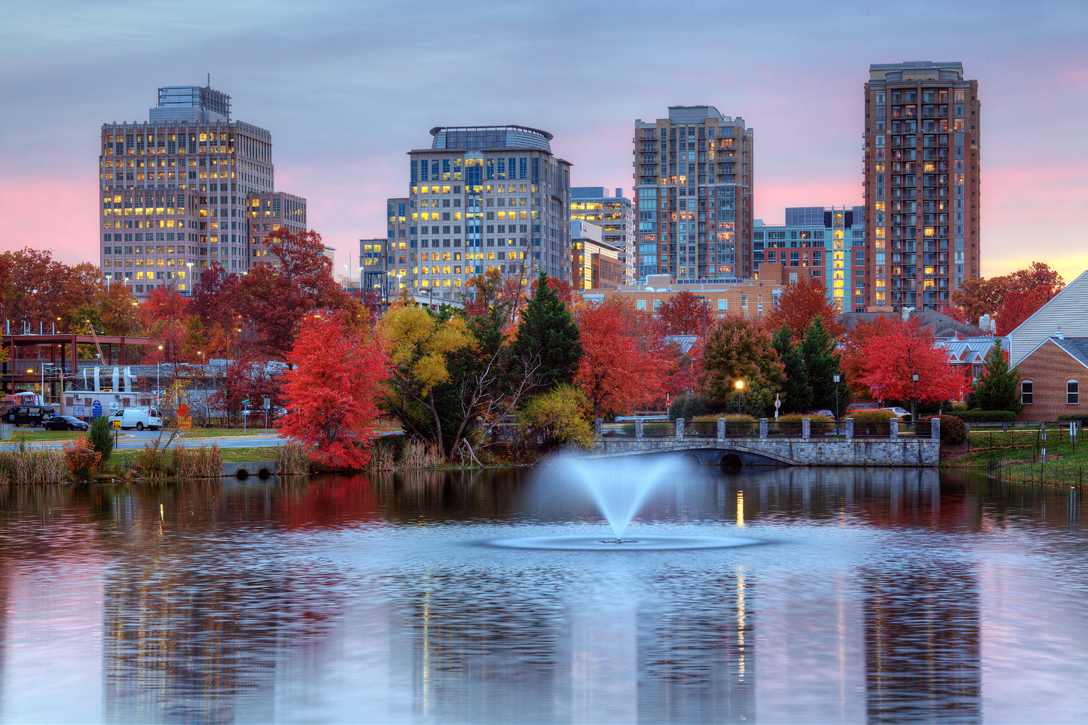 Reston is a medium-sized city located in the state of Virginia with about a 20 mile commute to Washington DC. It is known as one of the leading "New Town" planned communities in the United States and within Fairfax county. Reston combines beautiful public parkland, a thriving restaurant scene, high rise condos and a new silver line metro train. The new development and redevelopment in Reston is more urban, and characterized by a mix of uses. Closer to the Metro Wiehle and other coming soon stations, is a predominantly high rise residential development with apartments and condominiums. Many young and older adults are attracted to Reston because it offers an active lifestyle, and has a walkable urban community with services close by. If you have a family with kids you will be delighted by the offerings of Reston. You will find lots of activities for children such as summer programs, tutoring and more activities at places such as the YMCA, community centers and other private programs. Singles and adults will also have plentiful of activities and things to do. Overall, Reston is a town of professionals, sales and office workers as well as high tech, start up, and major companies. It's a small city with a big city aspiration.
Ranked No #29 best places to live in 2017 by Money magazine.
Reston has many wonderful neighborhoods that comprise of apartments, condos and single-family homes. The Dulles Toll Road(267) divides Reston into north and south. Fortunately whether you are in north or south Reston you will have access to lots of shopping centers, amenities galore and an array of places to eat. Reston feels like a small town but with all the offerings of a large city. One of the ways this atmosphere is maintained is through the approach to living in smaller neighborhoods within the larger community. Reston has 134 cluster associations (townhome and patio home-style neighborhoods), 30 condominium associations and 4,800 single-family homes.
This has some of the newest homes in the Reston area and many built in the 1980s. There is a great mix of both modern and traditional single family, condos, and townhomes in this area. One of the villages is North Point. Like many neighborhoods in Reston, this area has integrated residential areas with retail creating inviting village center environments such as North Point Village Center. The cost of real estate and rentals tend to run higher on this side of Reston.
Some of the neighborhoods includes South Lakes, Glade, Hunters Woods. There is a lot to like in South Reston. A great mix of single family homes, townhouses, luxury waterfront and lots of condos for those looking to rent. South Lakes Village Center and the Hunters Woods Village Center are some of the shopping centers that offers eateries and retail. Two of Reston's four lakes—Lake Thoreau and Lake Audubon are found on this side of Reston. Another gem found here is the Walker Nature Education Center. Reston National Golf Course is another great addition to the area.
Some of the neighborhoods includes Reston Town center area, and Lake Anne. Lake Anne Village was the first neighborhood center of Reston. Today Lake Anne Plaza is home to local gatherings and special events. A popular farmer's market is found on the plaza.
Reston Town Center is now emerging as urban space with cultural amenities and direct access to public transportation including metro train service to Washington DC. The Town Center is community hub, providing an array of dining, entertainment, and shopping venues plus a pavilion that hosts concerts and, in winter, ice-skating. The town center perimeter includes several high-end condominium complex in, as well as the townhomes of West Market, a movie theater, a hospital, hotels, and a library. Recently an gourmet grocery(Balducci's Food Lover's Market) opened in the town center for residents who live in the center.
If you are considering moving to Washington DC metro area, or you are already here but looking into a new area to move to, do not overlook Reston.
What's to love about Reston?
Walkability 89 out of 100

Offerings; shopping and restaurants

Diversity of ethnic groups and income levels

Amenities; Health clubs, golf, sports facilities, ice skating

Schools- Fairfax county public school system

Aquatic and Tennis- Reston Association- 15 pools under the association and 52 Tennis courts

Access to nature;

Lake Fairfax Park

,

Walker Nature Education Center

Access to transport; Dulles toll road, and Silver line train at Wiehle metro station

Commute; commute to Washington DC by car or train under 60 minutes

Airport; Dulles International Airport(under 7 miles from Reston Town Center)

Bike trail- Washington and Old Dominion trail (the trail goes from Arlington VA to Purcellville VA) and Bike share program.
Pros and Cons of living in Reston VA
PROS;
Amenities galore
Access to public transportation(bus & train)
Lots of activities to do
CONS;
high home prices and rentals
High traffic at peak hours
HOA fees- residents have to pay for HOA association
Schools in Reston,VA
Reston public school are within Fairfax county public schools. Tips for looking at school;
I suggest using the different sites such as Great Schools to look at the ratings as well as going to the county website to look at the score for the specific school you like. Schools are not the same even if they are in the same school district.
2. Scores should not be the only determinant for your school. Think of what is important to you as a family or what your kids might need. Think of how the school will serve the needs of your child. Look into school offerings especially if there are special programs you desire for your child or children.
What's Reston Real Estate Market Like?
What you will begin to notice while scoping out the community as a place to live is the diversity of housing. You will find condominiums from $300K to homes over one million dollars. The price of a single home falls between the mid four hundred to over a million. The area considered north Reston will generally be more expensive than south Reston. The Reston Town center is another area with high end condos that go up to a million or more. Whether you're looking for luxury and estate homes, single-family homes, town homes or condos, Reston will have it.
Reston Real Estate; Average Price Home: $445,810
Rentals; Average Rental 2bed/2bath: $2000/month
Commute
Housing & Population Statistics
Population by age
Level of Education for Reston Residents
Climate
Economy and unemployment rate
Work with an agent
Working with a realtor is always the best way to go whether you are a buyer or seller. You may not agree but I promise you as a Realtor I know the neighborhood. Also the seller of the house you plan to buy has paid for your agent. So if you are buying why are you not using this prepaid expert. What is more important is that I bring a wealth of real estate knowledge to your transaction. If you're thinking about selling your home or buying a home in Reston VA or nearby, allow me to help make the process of buying or selling smooth and pleasant.
If you have any question on Reston neighborhoods or asking for additional information contact me at the number below. I am your neighborhood specialist. I can provide you free neighborhood reports, and a free property report.
MY SHORT BIO
Graduated with Master of Education; University of Wisconsin-Madison WI

Graduated with an MBA Johns Hopkins University- Baltimore, MD.

Full time Realtor for past 6 years.

Member of National Association of Realtors & Northern Virginia Association of Realtors.

Licensed in Maryland and Virginia

Long and Foster Realtors Office- Reston VA
Ika Sargeant
Long & Foster Real Estate Licensed VA & MD)
2100 Reston Parkway Suite 102
Reston VA 20190
240-687-1788 (Cell)
703-7-3800 (Office)
703-478-2930(Fax)