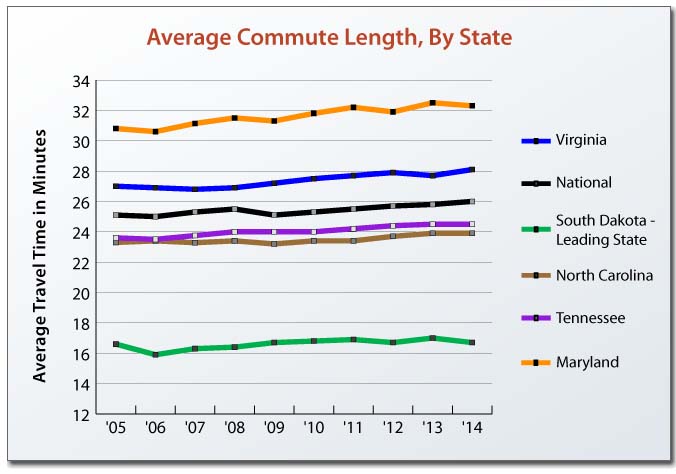 64 percent of buyers bought their home in part because it was convenient to their job; this was so important that 23 percent of those buyers said they compromised on the price of their home to be physically closer to work, making more time for the other important things in their life, such as spending time with friends and family.
Virginia's average commute time to work in 2014 was 28.1 minutes, a modest increase over 2013 and the seventh highest in the nation. While considerably higher than North Carolina (23.9 minutes) and Tennessee (24.5 minutes), this average is lower than Maryland's 32.3 minutes.
By National Association of Realtors.